It's not about us...
It's about the realization of your vision.

From concept design though construction it is our goal to serve you in creating a quality project that reflects your expectations and unique requisite spatial, aesthetic, functional, budget, and schedule requirements; creating environments that exceed your objectives and improve your bottom line.

We utilize our combined skills, abilities and resources to provide a full scope of services especially suited for your individual needs and project requirements.

Experience has taught us that the final product is not about us. It's about the fulfilment of the experiences you strive to offer your clients, customers and patrons though creative solutions within today's cost and construction constraints.

We use our knowledge and expertise to help you exceed your goals and expectations...

...to realize your vision.
Services we offer:
Architectural Design
Design Feasibility Studies
Site Planning
Design Management
Space Planning
Architect of Record
Construction Administration
Interior Design
Accessibility Consulting
Building Code Consulting
Constructability Review
Building Forensics
Sustainability Design/LEED
Commercial Office / Office Warehouse / Medical Facilities
Commercial office space, office warehousing, and medical office space are competitive markets where building aesthetics and cost per square foot dictates the competitive edge for leasable space in the marketplace.

Having designed over one million square feet of commercial space has provided us with experience in innovative design solutions that effectively balance the requirements of aesthetics, budget and efficiency providing our clients with that competitive edge.
Restaurant / Food Service
Managing the design, construction and renovation of over 300 restaurants and bar facilities nationwide has provided us insight into the operation and the efficient flow of kitchens waitress alleys and server stations. Food service operations must keep pace with the ever growing sophistication of the dining public. To do so the industry must provide a dining experience that tantalizes the eye as well as the palate.

Maintaining market share in a competitive industry requires not only innovation in menu choices and presentation but continuously updated facilities which maintain the ambience and experiences expected by the dining public. Our experience and expertise in this market has helped our clients remain competitive and profitable.

Whether designing to brand standards or to personal requirements, we can provide the necessary services to facilitate your concept and expectations.
Resorts
Whether you're designing to corporate brand standards, creating a specialty boutique resort experience or renovating a property to enhance sales or guest experience, we can provide a full range of architectural and interior design services from concept to completion.

Each resort has its own individual personality and style, providing experiences, amenities, services and ambiance to fulfill the expectations of the guest. With over 75 years of design and construction related experience in the resort and hospitality markets, we understand how to translate your vision into these realities, respecting your budget and schedule, which ultimately enhances your bottom line and your guests experience and enjoyment.
Hotels
Hotels span the hospitality industry from select service to full service to boutique catering to a specific market niche to destination hotels with vast site amenities. Through the years we have provided design services for prototype development, branded new build, renovations, interior design, design feasibility studies and food service for both private and corporate owners. Though each owner and project is unique and the services varied, the goal has always been the same: increase and maintain high occupancy levels while increasing RevPAR as well as enhancing guest experience and satisfaction.

We strive to continually stay abreast of the market and our clients' business, bringing our experience and expertise to the owner's team. Thus, we have helped over a dozen owners realize these goals with the successful completion of over 500 projects, the majority of which within budget and on time.
Specialty Services
The building envelope with its internal environment are complex as is today's regulatory climate. With the continual changes in Federal, State and Local municipality codes and regulations, it is no longer enough to simply complete a project and call it done. The codes and regulations in effect when a project was designed change over time, and what may have been acceptable then, may not be today. Buildings are dynamic and tend to deteriorate over time even with care and maintenance, a minor envelop failure can lead to costly repairs and health hazards. In order to minimize these impacts, building owners need to periodically review their existing buildings as well as projects in design or under construction to anticipate potential issues.

MILES architecture group can provide a number of speciality services that will assist building owners in analizing potential problems with existing and proposed building systems as well as impacts that current codes and regulations may impose. These services include: Building Forensics, Accessibility Consulting, Code Consulting, and Constructability Analysis.

miles l. beach,
aia, m. arch., ncarb, leed® ap bd+c
principal
mbeach@MILESarch.com
With over 27 years of experience and as a licensed architect, Miles Beach specializes in architectural and interior design for hospitality and resort projects as well as other commercial projects. His portfolio includes full scale timeshare resorts, hotel and restaurant renovations, commercial office buildings, multi-family, and room renovations for several resort properties. Miles' knowledge and technical expertise in the field of hospitality along with his passion for exceptional client service has provided him opportunities to work with the hospitality industry leaders. Miles holds architectural licenses in several states, is a member of American Institute of Architects and the National Council of Architectural Licensing Boards and is a LEED® Accredited Professional.

tim pooler
principal
tpooler@MILESarch.com
Tim Pooler brings over 32 years of design and construction experience ranging from project design and management to field operations and construction management. Tim's design and construction experience covers a variety of projects from retail tenant design and build-out, restaurant and bar renovations, resort properties to high rise construction. He has been recognized by local municipalities and clients to be a code expert and had been utilized for opinions of complicated code issues. Tim holds a Building Contractor's license and is a State Certified Building Inspector.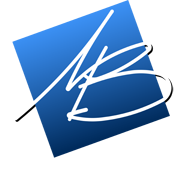 MILES architecture group inc
2600 maitland center parkway
suite 295
maitland, florida 32751
AA26001950
IB26001194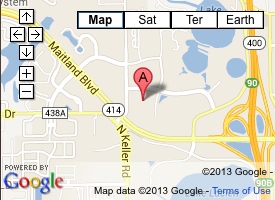 407.428.1024

info@MILESarch.com
Project and Photography Credits
Wolfgang Puck Express - Walt Disney World Florida
Miles Beach served as Project Manager and Principal-in-Charge,
L2 Studios, Inc.
Signal Eaton, Phoenix, Arizona
Miles Beach served as Project Manager,
Dwayne G. Lewis, Architects, Inc.
Marriott's Frenchman's Cove Resort - St. Thomas, U.S.V.I.
Miles Beach served as Project Manager and Principal-in-Charge,
L2 Studios, Inc.
Marriott Fairfield Inn Hotel - Key West, Florida
Miles Beach served as Project Manager and Principal-in-Charge,
L2 Studios, Inc.
Marriott's Horizons at Branson Resort - Branson, Missouri
Miles Beach served as Senior Project Manager
Butler Rosenbury and Partners, Inc.
Credit for photography remains with their respective authors.